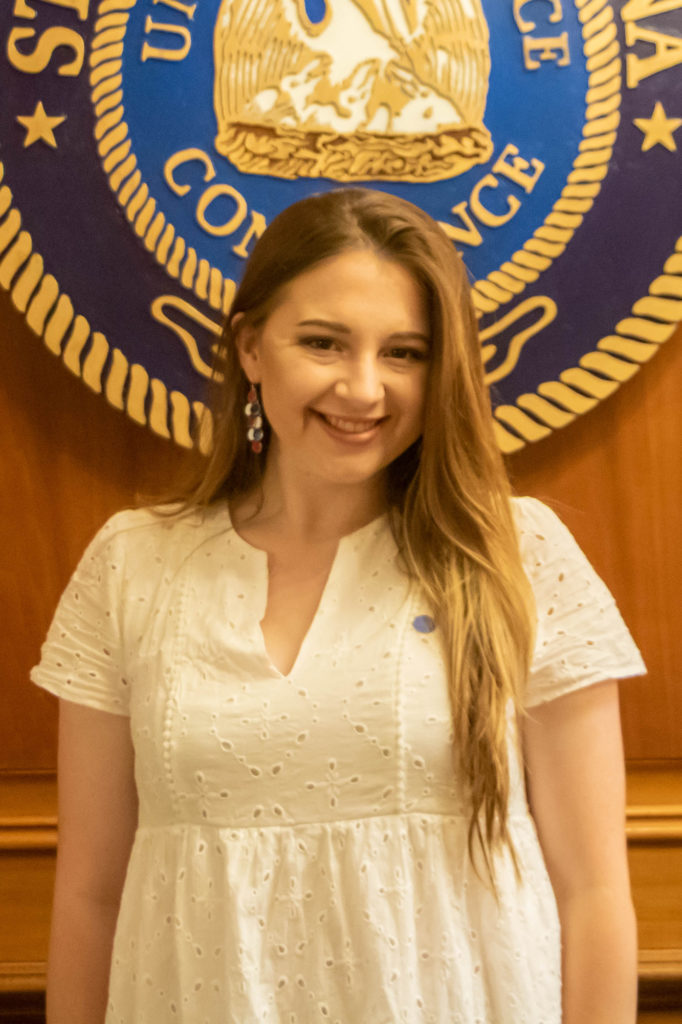 Sarah Stafford, a junior marketing major at McNeese State University, is one of 15 students from around the state spending the summer in Baton Rouge as part of the Governor's Fellows Program in Louisiana Government.
The program offers college and university students the opportunity to experience public policy in action, learn the rich history of Louisiana and its current affairs, while earning three hours of academic credit.
Over 100 applicants applied and were selected after an interview, essay, resume and transcript were reviewed.
Stafford says she felt competitive among her peers because of her experience at McNeese.
"All of my classes have helped me develop the critical thinking and logical reasoning skills I need for a career in law or policy," she explains. "I've also held a number of leadership positions in various student organizations on campus that have given me experience working with a diverse team to reach a common goal."
Participants are assigned to a cabinet-level agency based on their interest of study.
Stafford will work with the veterans affairs agency leaders on existing projects, observe how a governor's leadership impacts the agency and learn how policies are developed.
"I plan on attending law school after graduation and I aspire to be a member of the U.S. Congress," she says. "This program is an excellent opportunity for me to gain hands-on experience working in government and network with potential employers and mentors."