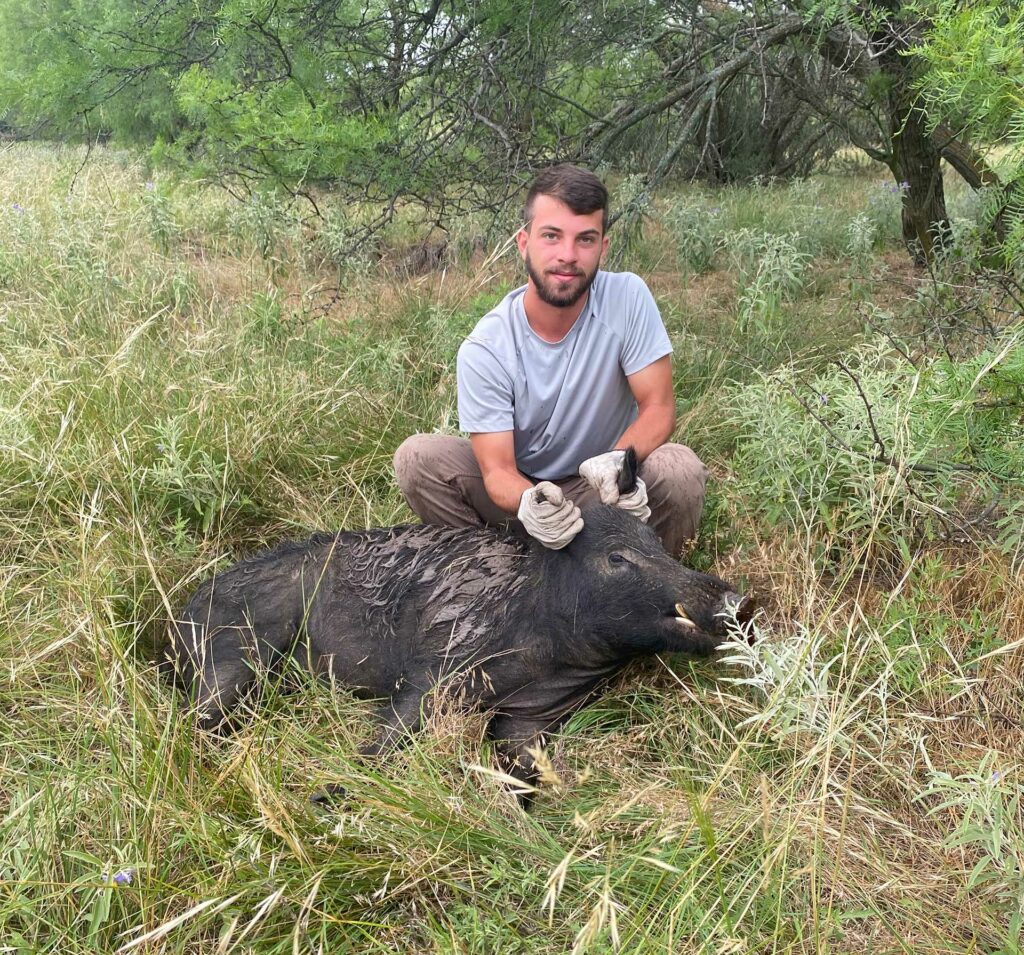 McNeese State University natural resource conservation management senior Cutter Tonn, Lacassine, is applying his knowledge outside of the classroom this summer at his internship as a ranch hand at the MT7 Ranch in Breckenridge, Texas.
This is Tonn's third internship. Previously, he has interned with the Louisiana Department of Wildlife and Fisheries – studying black bears in north Louisiana – and in the alligator park at Gator Country Adventure Park in Beaumont, Texas.
"I've always had a fascination with wildlife and working with three different species of animals in three different environments has really been a great experience. I feel like each internship is providing me with the hands-on experience that brings me one step closer to my career goal of working with animals in the future," he says.
At the MT7 Ranch, Tonn helps manage the ranch, including lawn care and maintenance, works to reduce the wild hog population and fills protein feeders for the ranch's herds of deer. He also assists with land surveys, where his studies in plant science at McNeese have prepared him for real-world applications.
"One of my professors taught us some techniques in our plant science class but, because of COVID, we never had the chance to go out into the field and use them," he says. "In conducting range surveys out here, I've actually been able to use that knowledge and those techniques."
Tonn says he's looking forward to returning to campus in the fall, when he'll be taking two graduate-level courses as he decides whether he'll pursue a graduate degree.
"Dr. Eddie Lyons, professor of wildlife, is my adviser and one of my main professors, and over the past couple of years, I've actually gotten really close talking with him. He's always encouraged me and his mentorship is definitely one of the main reasons I've been looking into grad schools," Tonn says.