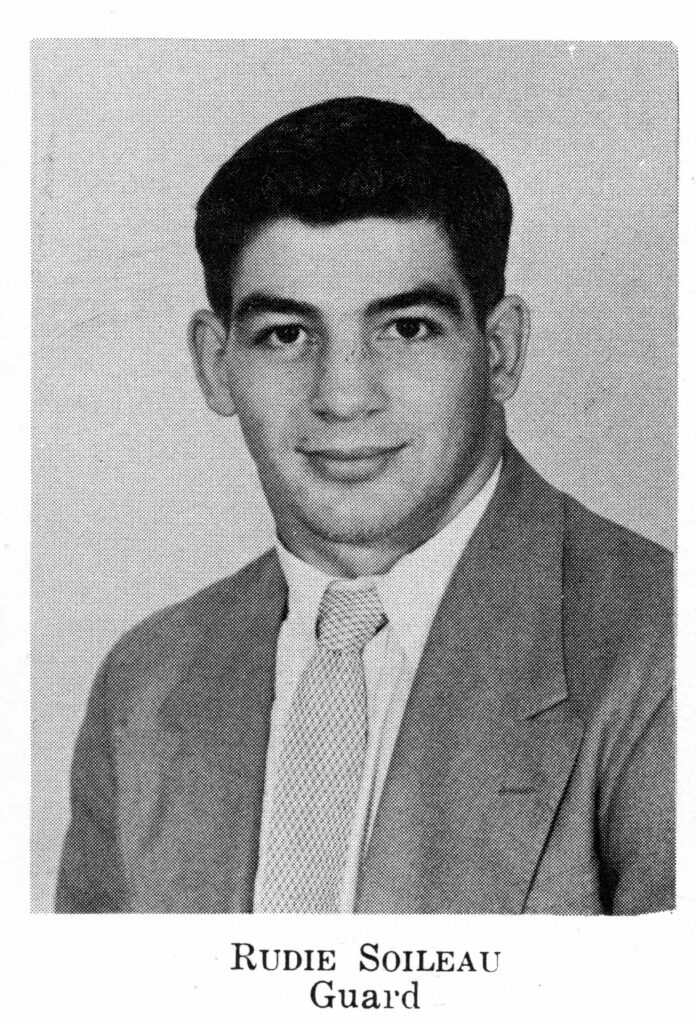 A football scholarship not only changed the life of Rudie Soileau, Sr., it changed the lives of all his family who have followed after him.
Born in Grand Prairie La., Rudie lived with his parents and four siblings. His father, Max, made the decision to move the Soileaus to New Orleans for work and to make a better life for his family, which was of limited means.
Max originally objected to Rudie and his brother, Don, missing work after school to attend football practice at Alcèe Fortier High School. That lasted until a Fortier High School football coach told Max his sons were talented players who could play at the college level. The opportunity for his sons to earn a college education while playing football changed Max's mind and he allowed the boys to play.
Rudie graduated high school and earned a football scholarship to Hinds Community College in Raymond, Miss. He played on the 1954 Junior College Rose Bowl National Championship team, which led to him receiving a football scholarship to attend McNeese.
After graduating from McNeese in 1956 with a Bachelor of Science in Commerce/General Business, Rudie worked as a sales representative for Procter & Gamble. He and his wife, Mary, lived in Alexandria, La. and had one son, Rudie Jr. After a successful sales career, Rudie Sr. retired early, and he and Mary moved to Lake Charles. They were married 60 years when Mary passed away in 2015.
When Rudie Sr. died in 2018, his family created the Rudie Soileau, Sr. Memorial Scholarship through the McNeese Foundation.
The inspiration to establish the scholarship was the idea that there may be someone else walking the same path as Rudie Sr. with ability and desire and needing an opportunity to help them succeed.
"My heart is with those who want to further their education but may not be able to otherwise," said Rudie Jr. "Nothing is more important than elevating young people. It builds our workforce, builds homes and makes people happy which spreads through the community."
Rudie Jr. also shared how the willingness of others to provide opportunities for a college education for someone who could not afford it changed his family's life.
"In four generations, starting with my grandfather, we went from absolutely no thoughts of a college education to there is no question that you will go to college," he said. "If Dad would not have gone to college, my children may not have gone."
Rudie Jr. encourages everyone to recognize McNeese's importance to our community and that McNeese deserves our financial support to help it grow.
"A student who applies unsuccessfully to a Harvard or a similar institution will most likely be able to attend another university elsewhere," he stated. "There may be students at McNeese who would be denied their chance at furthering an education they truly want to pursue if McNeese is not an option. These are the students we must reach with a scholarship opportunity," he said.
"Those of us who have followed in Dad's footsteps are forever grateful and indebted to McNeese and the opportunities it afforded Dad, and thus each of us," continued Rudie Jr. "There is no doubt Dad is pleased with the endowment of this scholarship."