Joining us for an event? RSVP below.
Thank you for considering joining us for an event, please see the events below to learn more and to sign-up
The McNeese Foundation hosts the Professorship Donor and Recipient Reception annually to thank our donors who have established professorships and recognize faculty members receiving professorships.
Professorships are awarded to faculty on a competitive basis to provide supplemental funding in support of academic research, faculty development, conference travel, specialty equipment and maintaining accreditation standards.
At the event, donors and their faculty recipients have the opportunity to meet and visit. Faculty share how they are utilizing their professorship award, and donors share their story of creating the professorship.
Named Endowed Professorships provide funding to reward faculty in the classroom to enhance academic excellence. Endowed professorships allow the donor to name the professorship and designate the field of study.
These awards ensure that faculty remains intellectually vigorous, current, and enthusiastic regarding the subjects they teach. A named endowed professorship begins with a minimum investment of $10,000.
Donations may be added annually until the gift reaches the minimum endowed professorship level of $80,000. A gift of $80,000 contributed for an endowed professorship qualifies for a $20,000 Louisiana Board of Regents match, thus creating a $100,000 endowed professorship.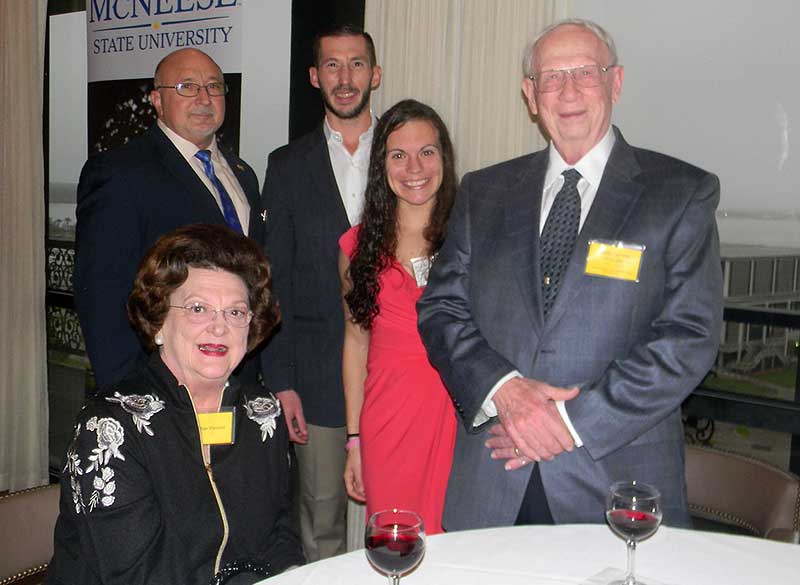 The McNeese Foundation's Scholarship Donor and Recipient Brunch is held each spring to connect scholarship donors and their student recipients.
Scholarship donors and their recipients meet and visit over brunch to learn about one another. Donors share why they chose to create the scholarship while the students discuss their studies and future career plans.
McNeese values its students and works diligently to ensure that funding is available to attract both talented and diverse individuals. Many students may not have access to higher education opportunities without the benefit of a scholarship. The award can help a student to minimize their financial burden so they can instead focus their attention on academic studies.
An endowed scholarship may be started with an investment as small as $500. Additional contributions may then be made until the minimum amount of funds required to initiate an endowed scholarship of $15,000 is reached. The higher the scholarship value the greater the payout.