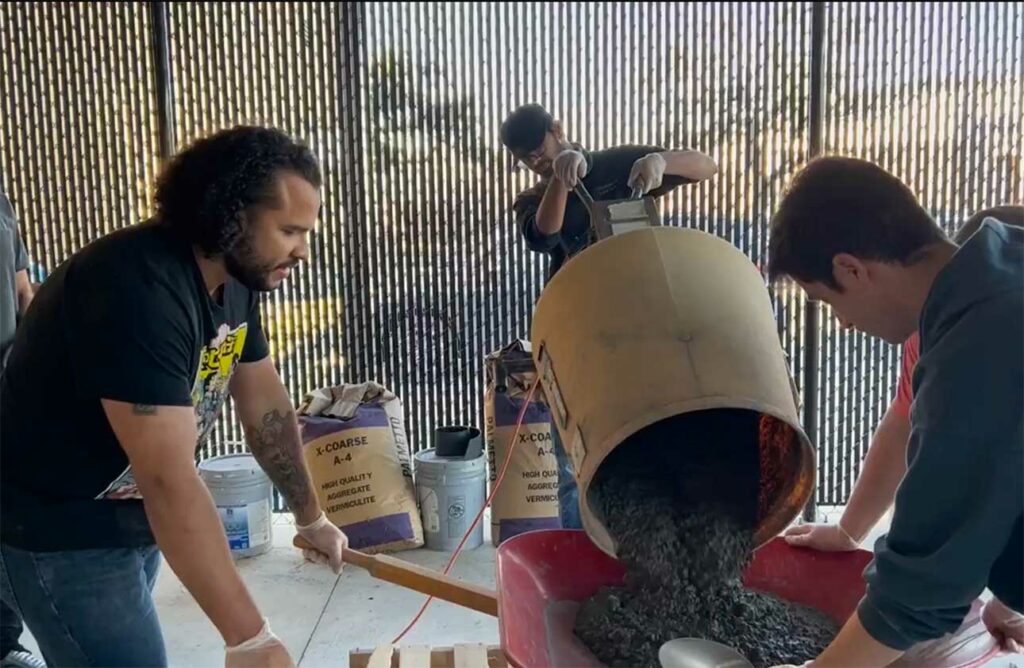 McNeese State University's civil engineering program has received a $30,000 grant from the Louisiana Transportation Research Center/Louisiana Department of Transportation to study how to improve structural concrete durability and achieve better structural performance through a more eco-friendly design.
Headed by associate professor of civil engineering Dr. Ahmed Abdel-Mohti and including assistant professor of civil engineering Dr. Firouz Rosti and associate professor of civil engineering Dr. Dimitrios Dermisis, the proposed project is a preliminary investigation comparing concrete containing agricultural residue and corn husk fiber against concrete containing traditional fiberglass.
"The research team recognizes the importance of improving the durability of structural concrete and making it more environmentally friendly," says Mohti. "In this study, both concrete mixtures will be evaluated through field and laboratory investigations, load ratings and environmental impact analyses. We will use these results to determine whether more detailed study into the effects of adding corn husk fiber to structural concrete is needed, as well as to make recommendations for further investigation based on our preliminary results."
This experiment represents a continuation of a thesis project by former graduate student Shreewan Rupakheti, who conducted research on the environmental effects of concrete deterioration for his master's degree in engineering at McNeese. With his project, several concrete samples were prepared and placed in laboratory-controlled environments and subjected to various environmental conditions, including the effects of Hurricanes Laura and Delta, as well as continuously loaded with different levels of weight.
"Concrete is exposed to the harshest of environments due to seasonal temperature, cold winters to hot summers, and these changes in temperature affect concrete and its properties," says Abdel-Mohti. "The results of Shreewan's study will serve as a benchmark for our current investigation. As we compare the results of this study to those benchmarks, it will be possible to quantify the level of deteriorations of the different mixtures."
Mohti says that three students will be recruited for the research team and this will provide them with an excellent opportunity to get hands-on experience with real-world research. McNeese is the only university in Louisiana home to a Precast/Prestressed Concrete Institute (PCI) Studio. Funded by a grant by the PCI Foundation, the studio integrates curriculum about prestressed concrete design, fabrication and construction and this allows students to work with local producers and perform engineering design and construction with precast elements