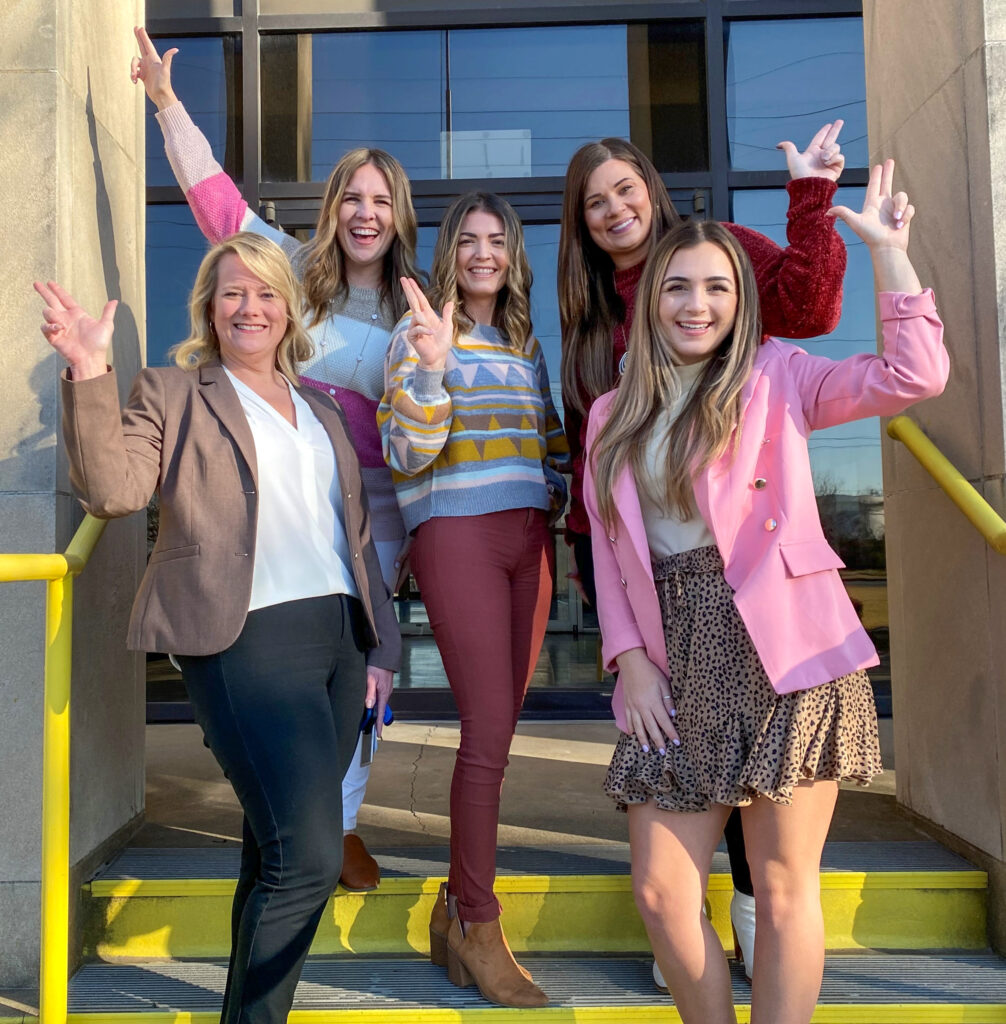 When you think of CITGO Petroleum Corporation's Lake Charles Manufacturing Complex hiring McNeese graduates, engineers and operators usually come to mind. While McNeese graduates work in all areas of the complex, one office – government and public affairs – is staffed entirely by McNeese alumni.
Missy Amidon (1993), a speech communications graduate with an emphasis in public relations, leads the department as public affairs manager. Jessica Saxby (2009) serves as the communications advisor and holds a Bachelor of Science degree in mass communication. Jessica Olsen (2010), community relations advisor, graduated with a Bachelor of Science degree in business management. Kelsey Talbot (2012, 2020), works as the public affairs specialist and graduated with a Bachelor of Science degree in mass communication and a Master of Education degree in educational leadership.
The department also provides an internship opportunity for mass communication students. Skylar Canik is currently interning while pursuing a Bachelor of Science degree in mass communication and is on track to graduate this May.
Completing their college education in the same community they wanted to work in was a deciding factor for all when it came time to select a university. Their decision was a smart one, as the personal connections made with faculty, staff, other students and community members helped all of them on their career path, which ultimately led to CITGO.
Jessica Saxby shared that her goal was always to work in the industry sector because it is the heartbeat of our community and supplies the nation and the world with critical products needed in everyday life.
"I also knew that I wanted to be involved with a company that is giving," said Saxby. "I'm able to support that role for CITGO within the government and public affairs department using my McNeese degree."
Amidon added that the Southwest Louisiana community benefits from having McNeese in our region.
"McNeese is known for producing talented engineers, fantastic educators, and more," Amidon said. Along with the education piece, they are great stewards of entertainment through sports, cultural performances and events."
According to the group, a personalized experience and attending a university from which companies actively recruit are two reasons why potential students should make McNeese their First Choice for a college education.
The Lake Charles Manufacturing Complex currently employees 229 McNeese graduates. Amidon added, "CITGO is proud to focus on hiring McNeese graduates and even see generations of family members come through our doors."
Since their first donation in 1991, their giving footprint has touched nearly every area of campus to include academics, athletics, the arts and career services. CITGO has created 12 endowments in support of professorships, student scholarships, engineering, the Burton College of Education and the overall advancement of the institution.